| | |
| --- | --- |
| | Friendship peak is in the Pir Panjal range. Its an ideal non-technical peak for trekking and summiting a 5000+... |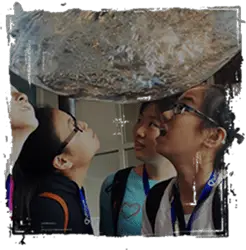 Adventure Camps
Children love adventure. They are thrilled by the concept of spending time with friends in a summer camp island or on a trekking camp to the mountains. These adventure summer camps are apt for older kids above the age of 9 years. These camps can be chosen depending on the interests of the child. Children, who love swimming and beaches can be sent to the swimmers camps while children who live adventure sports such as river rafting, horseback riding, hiking etc. can be sent to the climbers summer camps. Attending these summer camps will encourage them to spend time in nature and appreciate its beauty. Spending time alone without parents also helps kids to become self-confident and responsible.
Sports Camps
Sports are an excellent option to inculcate values like discipline, punctuality and teamwork. Moreover, they also contribute to physical fitness and help to keep the kids fit and healthy. Search for a sports summer camp near me in 2020 and see if they have sports that your child is interested in. Choose any sports like cricket, badminton, tennis, basketball, football and enroll your child in the summer camp. You can also choose a Motorsport summer camp where children will learn go karting, and also explore the science of automotive design in a hands-on manner.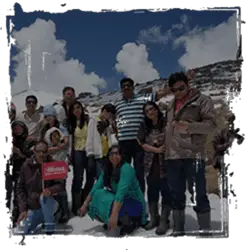 Personality Development
Attending personality development summer classes for kids helps to improve confidence, enhance communication skills and inculcate a positive thought pattern. Sadly, most of the schools in India do not concentrate on the personality development of the students. Enrolling your kids for a personality development summer camp helps them to learn important skills through games and activities that pave the way for a better future. A short search will allow you to search for specially designed summer camps to suit the temperament of the child.
Integrated summer Camps
Instead of choosing summer camps that specialize in a particular area, you can also opt for integrated summer camps. These summer classes are exciting for kids as they provide different summer camp activities under a single roof. For instance, they involve language classes, camping, personality development, hobby classes, etc. These summer camps are an ideal way to introduce children to multiple activities.
The summer break can be positively utilized to introduce children to new and invigorating experiences. The summer camp activities for kids are designed to expose them to different scenarios that promote team building and experiential learning. Children work closely with team members to solve puzzles or complete various summer camp activities and games. Working as a team helps them to develop interpersonal skills and teach them about sharing and collaboration
Say Yes to Adventure !
You can encourage the children to try various enthralling and incredible activities by registering them for an outdoor summer camp that involves camping, trekking, adventure activities such as paragliding, jungle safari, hiking etc. that not only improve their physical endurance but also hone their mental skills. Or you can enroll them in an indoor summer camp for behavioural development and social skills.  The list of cool and creative summer camp ideas for kids is endless.
Skills
Social Skills
Leadership
Empathy
Collaboration
Team Building
Endurance
Let them have fun in the outdoors in this era of technology. Our safe Adventure Programs are aimed to challenge children and students through various activities like Hiking, Jungle Safari, Cycling, Paragliding, etc. Enhancing students' mental abilities by challenging them and by making them discover different sides of fun.
Why should you choose us?
Plan and organize summer activities for kids.
Safe and secure environment
Qualified and trained instructors
You can leave it to us and relax!
Quick and easy online booking
Summer camp activities designed for different age groups
Total Transparency
Exclusive school summer camps on demand
Our partners are trained and trusted