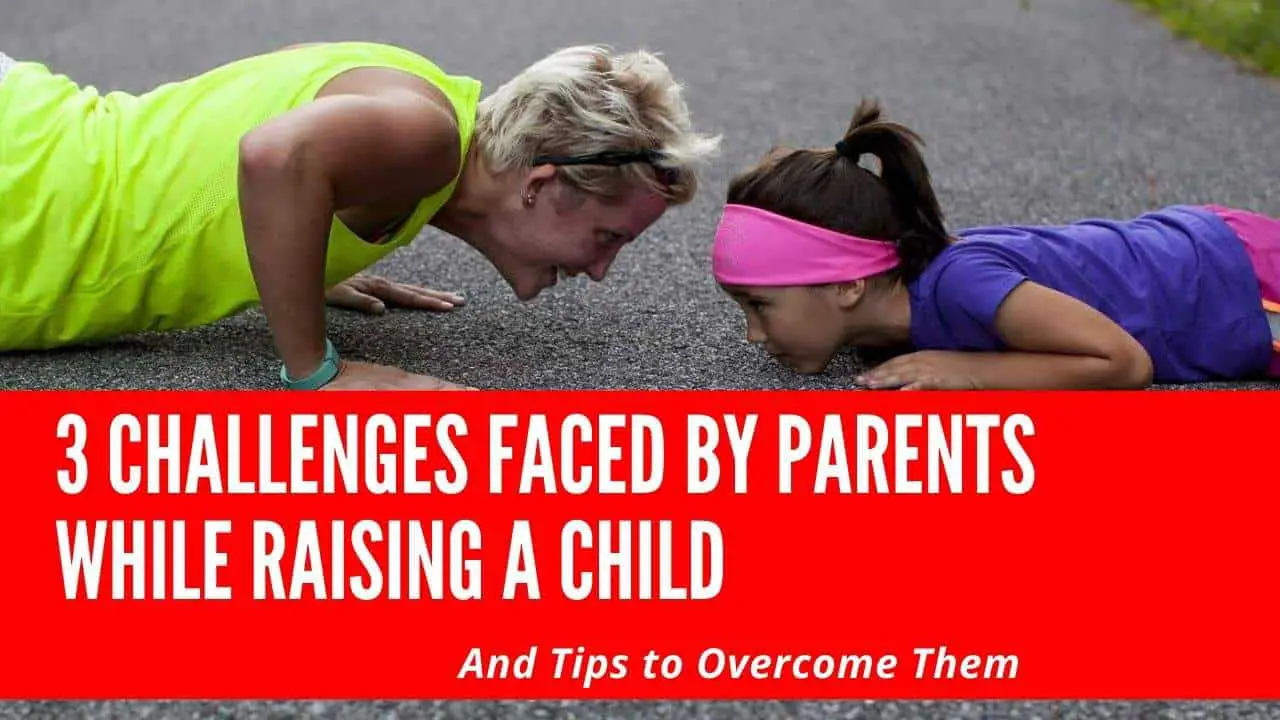 Are you facing challenges of raising a child, well-groomed?
Is your child fussy and demanding?
Read on to discover some of the challenges of raising a child and how to overcome them.
Children bring happiness to our lives. We are elated to hear the news that a little bundle of joy is arriving in the family. All of us enjoy the cute smiles and innocent behavior of children. But most new parents find it overwhelming to raise a child. 
New parents are bombarded with lots of advice on how to raise the child but miss out on the support needed at this crucial time of life. Some lucky parents have the support of their families but others are left to their own means to look after the child. We find many parents frantically searching the internet for parenting advice and tips to raise a healthy child. 
It is a tough task for the parents to raise a happy, healthy, and well-adjusted child. Understanding the challenges of raising a child will help you to plan ahead and come out with your own strategies to make parenting an enjoyable experience.
Challenges of Raising a Child
Raising Healthy Children
This is the first and foremost concern of almost all the parents. You are always worried about whether your kid is getting the right nutrition, or not. The main reason for the worry is because of the deteriorating quality of food due to increasing levels of pollution, deforestation, and urbanization. Moreover, harmful chemicals and other substances are used to adulterate the food, which causes many harmful side-effects.
Taking your kids to natural surroundings is one way to ensure that they are close to the roots and get the right nutrition. Avoid packaged food and prefer to buy from the local farmers' markets. Teach your child to appreciate healthy food and how to make healthy food choices. Ask for their help in cooking and serving food, this will teach them the importance of home-cooked food and the happiness in sharing food with family.
You can also send the child on outdoor excursions to places that are close to nature. They will explore different places and understand how food is grown and prepared in different regions. They will learn to appreciate what they have and share it with others. 
Teaching Money Management
We live in a consumerist society. The ill-effects of this phenomenon do not spare even our children. Online shopping and plastic money are making the condition worse. Young children are growing up assuming that everything is up for grabs with the click of the mouse.
As a parent, it is your job to teach the value of money to children. The ideal way to do this is to explain to the child about the importance of money in an age-appropriate manner. Children should understand that their parents work hard to earn money and they have to be careful about how they spend it. 
Take your children to orphanages, old age homes, and homeless shelters to educate them about the conditions faced by economically weak people. Once they observe the condition of these places and the struggles of the people, they will learn the value of money and also appreciate what they have. 
Experiential learning is the best method to teach children about money. Give them some pocket money and ask them to use it for the entire month. Teach them budgeting and living within the means. 
Problem of Security
The security of children is one of the challenges of raising a child. We live in tough times. We hear a lot of news about child abuse, child trafficking, kidnapping, etc. The security of our children is the topmost priority for all of us. But at the same time, we can not be present with the child round the clock. The child has to learn to protect himself/herself even when parents are not around. 
Related read: Good Manners Matters – How To Raise A Child With Basics Of Etiquette
One way to handle the problem is to educate children and empower them. Teach the child about his/her body, and how to differentiate between good touch and bad touch. Empower the child by giving him information about how to protect himself/herself when you are not around. Make them remember the child helpline and emergency phone numbers. You can also enroll the child in self-defense classes to improve their self-confidence.
Sending them out on short trips during vacations will also enable them to learn about their surroundings and develop their self-confidence. Since they are alone on such trips without their parents, they learn to take responsibility. 
The challenges of raising a child in modern times often overwhelm most parents. However, you need to remember that information and help are available. You just need to approach the right sources to empower yourself and your kids with information on how to overcome these challenges.